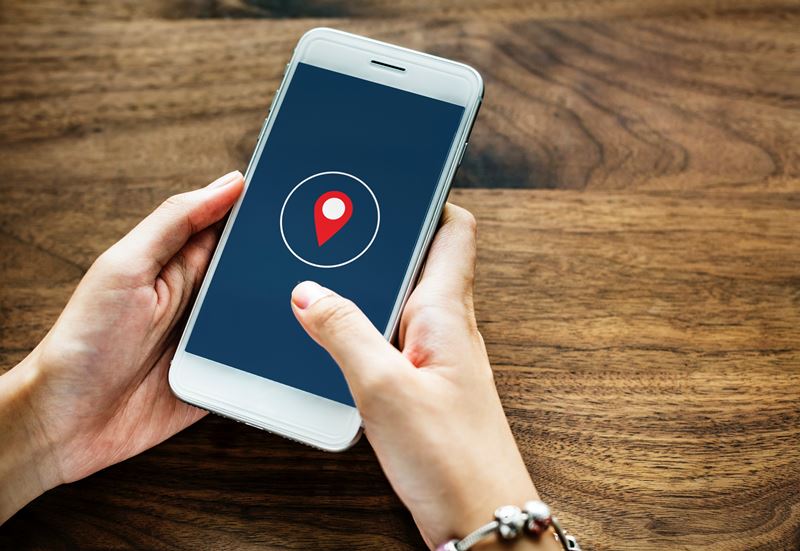 iOS includes a feature called Find My iPhone that allows iPhone users to locate their lost or forgotten phone somewhere. By using iCloud login on another machine such as a computer or tablet. To see the coordinates on the map where our iPhone is Users must not forget to set and enable Find My iPhone at Settings> Apple ID name> iCloud> Find My iPhone.
But there may be cases where we can not see the barrier of the iPhone by seeing a message saying "Offline", "No location available" or "Location Services Off". This may be caused by our iPhone's lack of internet connection. As well as possibly the battery is dead Or being stolen by someone shutting down the device, causing the iPhone to be unable to send its own coordinates to tell us where But that was still not considered to be quite hopeless Because today we have a backup plan to introduce each other
The first way to do this is Users must have previously turned on the Send Last Location feature before losing the phone at Settings> Apple ID> iCloud> Find My iPhone> Send Last Location. This feature will cause the iPhone to send coordinates to iCloud when The battery is low. Allows us to know the final coordinate before the machine goes out.
But if the device does not have a dead battery But was accidentally turned off by someone stealing Or if the Send Last Location feature is not turned on, you must use the last method, contact the network service provider to check the coordinates from the Seriel Numer or the IMEI of our device.
In addition, while the iPhone is still unable to find or is hopeless, we think it will never be returned, there are things we can do and should do: To lock the device or clear all data, in Find My iPhone, there are two options for us:
Lost Mode - This will lock the device so that it cannot be used. Plus, Apple Pay will not be used and will not display any notifications on the screen, and will be able to specify a specific message to display on that iPhone screen.
Erase iPhone - This will erase all data on the device. In the event that it is absolutely not restored, both of these options will work immediately when the iPhone is powered on and connected to the Internet. This means that other people can secretly use any account on the machine, we cannot do online transactions.
However, choosing the Erase iPhone might not be a good choice. Because it will completely erase all data in the device without being able to recover again. In fact, choosing Lost Mode to lock the device is enough. And there might still be a chance to get your iPhone back someday. But if you decide to buy a new phone to replace and do not want data on the old device, you may choose Erase iPhone if you want.
More details can be found here:
slotxo